Skip to product information
DESCRIPTION:The Wattum Crypto Mining Container is a mobile infrastructure solution that allows miners to operate without a building to host machines in. Containers are portable, allowing miners to capitalize on the most inexpensive power price regions. The Wattum Bitcoin Mining Container is a fully equipped and secure mobile mining unit, providing you extremely attractive ROI figures while being much more flexible than a traditional mining farm.
BUY NOW
Regular price
Sale price
$95,000.00
Unit price
per
Sale
Sold out
90 ASIC Devices

3.5 kW per ASIC

745KW

Total Capacity

2pcs of 25mm Inlet Tube

Cooling Power
View full details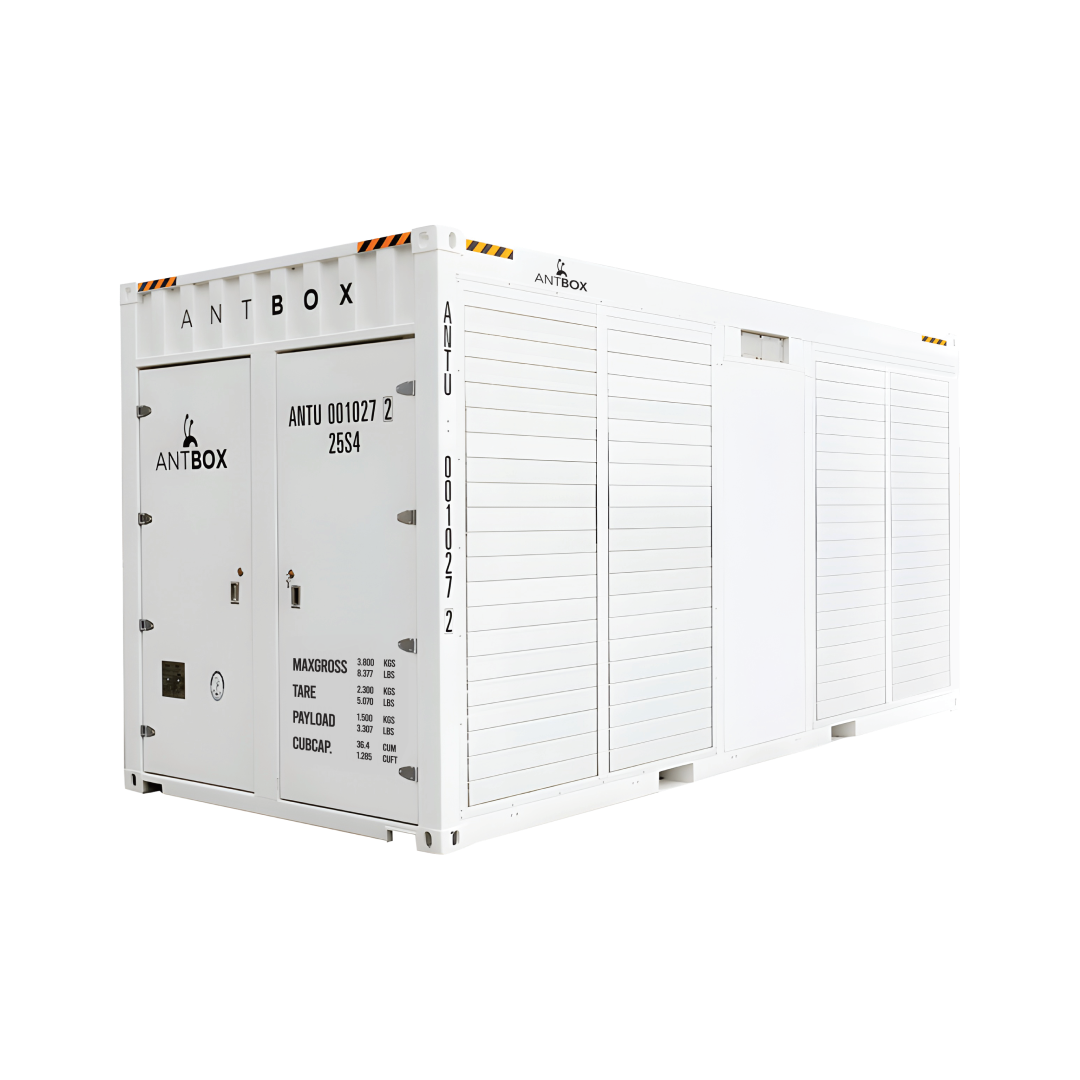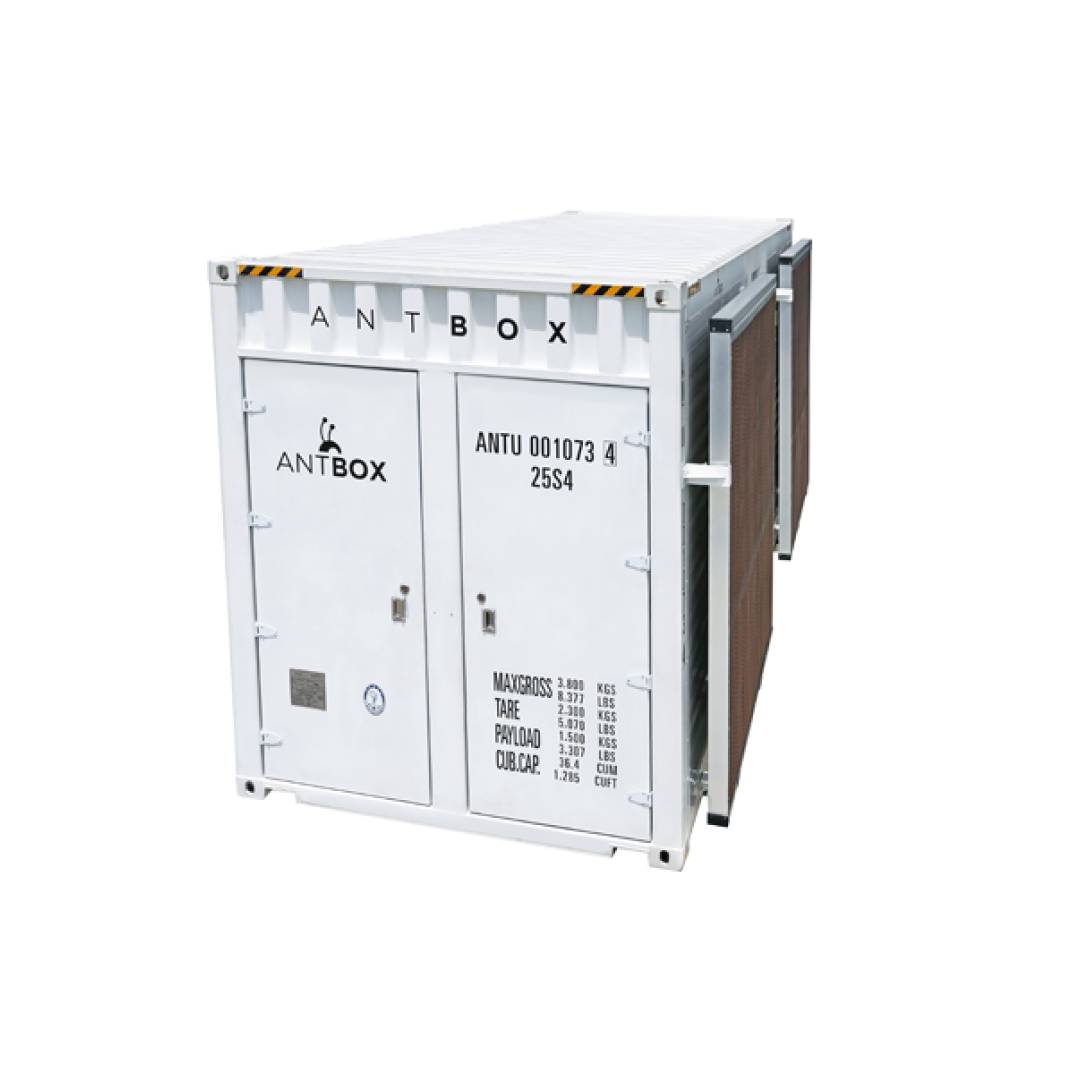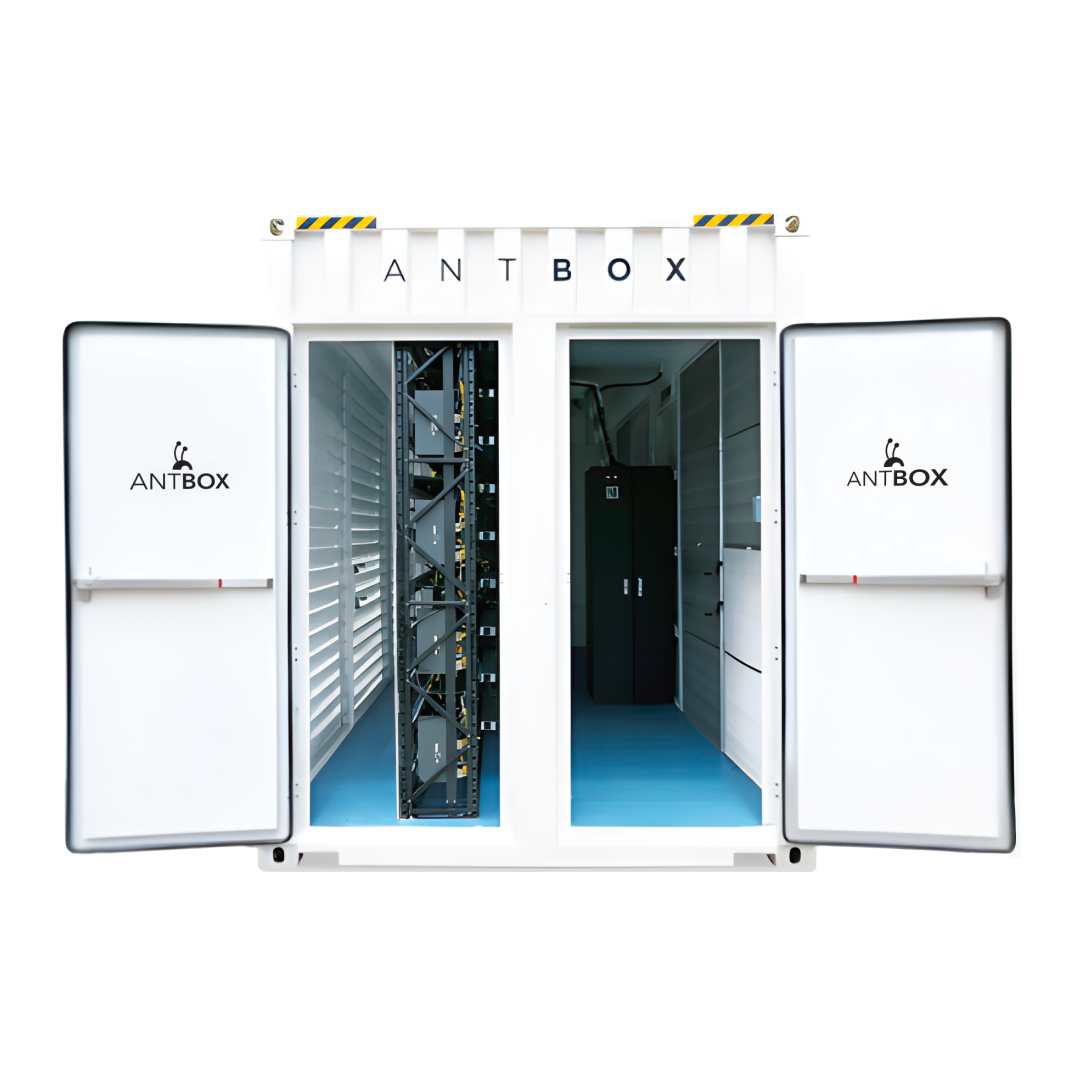 20-ft HQ cargo container
Total container capacity of 745 kW.
Has water wall for adiabatic process and more cfm for cooling
Wattum industrial mining container WC207 20' holds 207 ASIC units, with a 745 kW capacity each.
Operating conditions range from -13°F to +104°F.
Antminer S19 Series
Meets the requirements of the safety certification UL/CSA
Wattum containers are Plug & Play
STAY UP TO DATE
Subscribe to receive regular inventory updates and be the first to know when the latest mining equipment is in stock or on its way.
SOLUTIONS

MADE FOR YOU
ANTBOX BENEFITS
Experience a new world of Bitcoin mining with the Bitmain Antbox Mining Container.
Energy Saving Design
Fast to deploy
Easily Transported
Cost-Effective
Optimal Productivity
Safe and Reliable
WATTUM CONTAINER SPECIFICATIONS
Type of sea container, feet

20 HQ

20-ft HQ cargo container, pcs

1

Hauled weight

4.4 US ton (4053 kg)

Operating weight

7.9 US ton (7200 kg)

Color

Factory default white

Number of Asic devices

207(3.5 kW each)

Applicable Mining machine

S19 Series Antminers

Safety Certification

UL/CSA

Operational conditions

from -13°F to +104°F (-25°C +40°C)

Lightweight materials

Yes

$95,000 - 9 week wait

your price $95,000

Model

745KW Antbox N5 V2 Container 20'

Hash Rate@Power

Call sales

Power Distribution Cabinet

1 set

Input Voltage, V

380-415 AC

Capacity of the main switch

1250A

PDU

24 (Each: C13X18 (Mining Machine) +C13X1 (Switch))

Power Consumption

3200-3600 W

Transformer Adaption

2500 KVA transformer with 3 containers

Inlet indicator

Green light

HEAT MANAGEMENT AND COOLING SYSTEM

Cooling Pad

2pcs of 25mm Inlet Tube

Augmented heat isolation

Yes

Fan-less design with shutters for air in and out

Yes

Fireproof and flame retardant materials

Yes

Intel Cable

Single Core 600kcMil (300 mm2) *4*5, Above 600 V

Ethernet Cable

207 FIP Single Shielded Cable

AC Cable

207*2 PCS (C14 Female Connector on one terminal, ?13 Male Connector on the other terminal. UL certificate)

The ground should be hardened enough to support

3 floors (22t)

The flatness of the ground

-1

The broadband of internet in the field

100M

The ether cable

SFTP/CAT5e

Assembly Height

Not recommended to be more than 3 layers, 342 inch

Assembly Length

Not recommended to be over 6 sets

Arrangement Mode

Air inlets should be in the opposite sites

Distance between inlets

29 ft recommended (900 mm)

Distance between each row and group of containers

6 ft recommended (200 mm)
WHY CHOOSE US?
Wattum is a complete mining solutions provider, offering equipment management, optimization, and security solutions both remotely and on-site. We are a one-stop service for all of your Bitcoin mining needs.
On-site Security & Maintenance
Repair Solutions
Transaction Transparency
Technical Support
Free Consultations
Turnkey Mining Solutions
CONTACT US TO LEARN MORE
Fill out your contact information and we'll get back to you as soon as we can.