MINING EQUIPMENT EXPERTS HELPING YOU MAKE THE MOST OF YOUR INVESTMENT
$ 200M+

in Equipment Sales

$ 5M+

in Financed Equipment Sales

9 Facilities

Designed and Built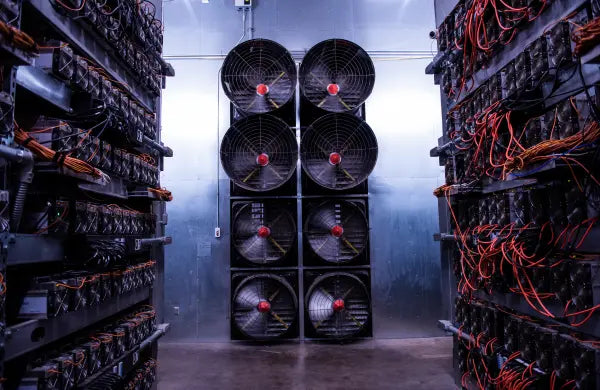 Wattum is the world's leading crypto mining equipment distributor and complete mining solutions provider based out of the United States. We offer products and services ranging from ASIC Miners, mobile industrial Mining Containers, and Power Transformers, to complete hosting and management plans and full facility buildouts.
Our mission is to make venturing into crypto mining easily accessible for everyone and to aid in the successful transition from inequity to inclusive prosperity.
COMPLETE BITCOIN MINING SOLUTIONS PROVIDER
$5M+

in Equipment Sales with Flexible Payment Plans
*Disclaimer: As Wattum continues to evolve, the values above are subject to change. Please contact us for the most up to date information.
BRAND COMMITMENT
We strive to promote wealth building among our customers and employees through education and the provision of future passive income investment opportunities, in the form of crypto mining

We prioritize customer satisfaction by ensuring the well-being of our employees - a happy customer is a direct result of a happy and well-equipped team. It is imperative for us to ensure that our workers and customers feel like a part of the Wattum family

We maintain full corporate transparency and position ourselves as a trusted and reliable resource that will accompany you on your crypto mining journey from start to finish
"
The world is changing, and I truly believe crypto will play a major role in changing it for the better. This is why we strive to promote inclusive prosperity through Bitcoin mining.
"
CEO of Wattum
Our Story
Arseniy Grusha has been building and managing Bitcoin mining farms since 2015, developing innovative practices that have been proven to generate a greater profit while reducing costs of management.
Through outsourcing and remote working designs, he has perfected the ability to provide expert management and hosting services while requiring minimal staffing hours on-site: a skill that has proven its worth against a global pandemic and other such obstacles.
These practices form the foundation of Wattum's growth, beginning with the collaboration between Arseniy and the team at Nice Capital.
Nice Capital
When Nice Capital decided to begin focusing on GPU mining in 2017, their understanding of the Bitcoin mining world was limited to the belief that it was as easy as buying a machine, plugging it in, and watching the money fall into your lap. That interpretation of this advanced market quickly dissipated.
Their goal was to increase the lifespan of the equipment in their possession, leading them to host it in a data center that charged them $0.40/kwh. As their machines would be generating $0.75/kwh, they would be making $0.35/kwh in profits - a reflection of the bullish status of crypto at the time.
It was indeed bullish, as this profit margin slowly dropped to $0.60/kwh, and then $0.40/kwh, at which point they hastily removed their rigs from the data center before the projected revenues would plummet to a predicted $0.15/kwh.
Colo Builders
This prompted them to search for like minded, entrepreneurial partners that would help them continue to realize their goal, finding a group of engineers who were in the process of building a new mining facility.
The collaboration resulted in a new company being formed: Colo Builders to build a new facility that had an electricity cost sitting low at $0.07/kwh.
This fact filled the team with certainty that they were finally in the clear and could focus on making their mark in crypto mining.
WATTUM
Despite the team's optimism, a frigid "Crypto Winter" crept up, leaving the market bare and forcing the Colo Builders facility to shut off for the time being as profits froze below $0.07/kwh, making it unsustainable to keep up their monthly $12,000 staffing needs.
This is where Arseniy, the founder of Wattum, came into the picture. Colo Builders quickly began generating between $0.10 and $0.12/kwh while reducing their management costs to less than $3,000 per month.
Over the next year, Wattum expanded its services to include mining equipment purchasing, selling, financing, hosting, repair services, as well as on-site and remote management.
A Chief Engineer with over 35 years of experience in data center building helps Wattum service 6 different mining farms in the United States.
Continued Growth
With inventory sold out well into 2022, Wattum has utilized these profits and taken the initiative to invest in $20 million worth of additional stock, which is scheduled to arrive and be available for purchase over the course of the next year and a half
In a 12-month span, Wattum has grown from $0 to $190 million in projected sales, and has increased staff from a mere dozen to over 90 dedicated experts.
Our team continues to feel the excitement as we expand, having recently opened offices in Argentina to service the South American market, in Hangzhou to service the Chinese market, and in Singapore to service the Southeast Asian market.
We look forward to leveraging our professional relationships in order to become the #1 preferred Bitcoin mining equipment reseller and colocation management company in the world.