WATTUM
TRANSFORMERS
Power your mining containers with an efficient energy supply.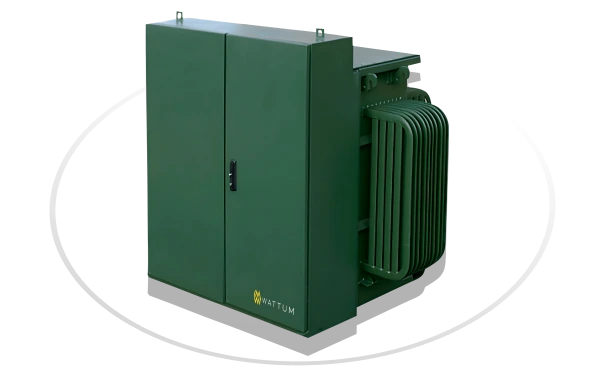 ONAN TRANSFORMER
Oil Natural Air Natural Cooling
63 dB
Average Noise Output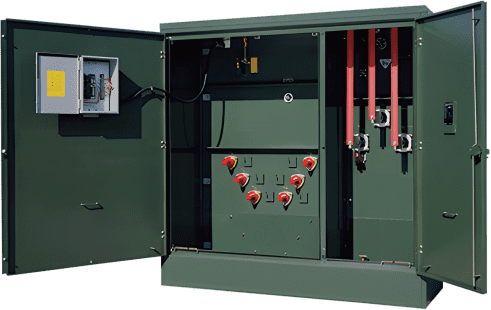 THE OPTIMIZED POWER SOLUTION
The Wattum Transformer is a three-phase, pad-mounted distribution transformer with a rated capacity of 3000 kVA.
Designed for commercial and residential use, our transformer also acts as the ideal power supply for your mining container.
Optimized to maximize efficiency and performance, our transformers use aluminum or copper windings and have a customizable input/output voltage.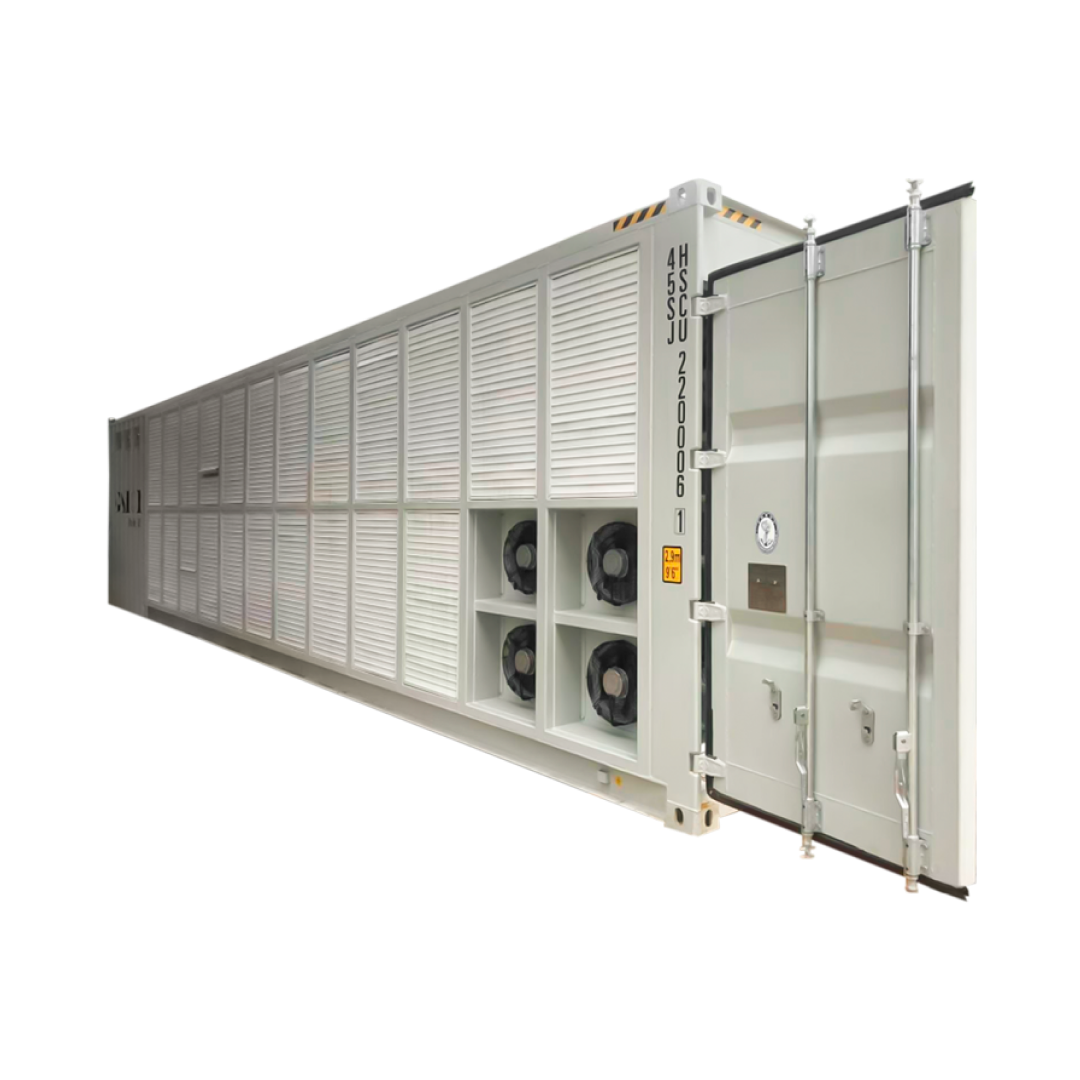 ENERGY EFFICIENCY LIKE NEVER BEFORE
Wattum's liquid filled pad-mount, pole-mount, and substation transformers meet the latest CSA NEMA, IEEE, ANSI standards, and US Department of Energy regulations.
Backed by 30 years of experience, the transformers are specifically designed for outdoor installation, with cabinets meeting IEEE C57.12.34 and IEEE C57.12.28 standards.
Rest assured that your mining operations are supplied with energy in the most efficient way possible by pairing Wattum Transformers with your Wattum Container.
SAFETY
The Wattum Transformer effectively isolates your voltage from the mains in your container, creating a safer mining environment and keeping both you and your rigs safe from electric shock
DURABILITY
Manufactured to last, the Wattum Transformer requires low maintenance, allowing you to stay focused on your mining
EXCELLENCE
Industry-leading manufacturing ensures that the Wattum Transformer is built to the highest standards of power provision for your mining operations
CERTIFICATIONS

UL Rated
FM Rated (Optional)
Seismic Design (Optional)

REGULATIONS

Part 431 – Energy Efficiency Program (DOE)
C802-1-13 Minimum efficiency values for distribution transformer

INSTALLATION

Outdoor (No protective mesh required)
Indoor (FM approved)
WATTUM 3 PHASE PAD MOUNTED TRANSFORMER WALKTHROUGH VIDEO
WATTUM TRANSFORMER SPECIFICATIONS
Overall Dimensions, Inches

80.4 (W) X 90.9 (D) X 79.9 (H)

Core & Coil

6,548 lb (2970 kg)

Tank & Fittings

4,482 lb (2033 kg)

Insulation Oil

3,454 lb (1566 kg)

Total Weight

14,770 lb (6700 kg)

Colour

Green Munsell # 7.0gy-3.29/1.5

H.V Bushing Wells & Inserts - 15 Kv 200a

6 Pc

L.V Bushing - 2.5kv 5000a

4 Pc

De-Energized Tap Changer (Detc) - 5-Step, 150a

1 Pc

Oil Temperature Indicator

1 Pc

Pressure Relief Valve

1 Pc

Pressure Vacuum Gauge

1 Pc

Loadbreak Switch T-Blade - 4 Position, 200a

1 Pc

Oil Upper Fill Plug - 1 Inch

1 Pc

Drain Valve With Sampler - 2 inch (51mm)

2 Pc

Pad Lockable Door Handle

1 Pc

Lifting Hook For Complete Transformer

4 Pc

Removable Ground Strap

1 Pc

2 Hole Ground Pad For Main Body

3 Pc

Metal L.V-H.V Barrier

1 Pc

Name Plate (On Local Door)

1 Pc

Class

3000 Kva (Onan, 3ph, 60hz, Oil Filled)

High Voltage

13800v Delta, 95kv Bil

Low Voltage

415y/240v, 30kv Bil

Fluids

Mineral oil type II

Audible Sound Level

55 db
SAFE AND EFFICIENT POWER DISTRIBUTION
With high hashrate comes a high need for electricity distribution. The Wattum Transformer is designed to power your entire mining container while keeping your mining rigs running as efficiently as possible.
WHY CHOOSE US?
Wattum is a complete mining solutions provider, offering equipment management, optimization, and security solutions both remotely and on-site. We are a one-stop service for all of your Bitcoin mining needs.
On-site Security
& Maintenance
Repair
Solutions
Transaction
Transparency
Technical
Support
Free
Consultations
Turnkey Mining
Solutions
JOIN THE CONVERSATION
Sign up for our weekly newsletter and receive news updates, special equipment offers, and so much more, straight to your inbox
CONTACT US TO LEARN MORE
Fill out your contact information and we'll get back to you as soon as we can.