A FULL-STOP BITCOIN MINING VENTURES CONSULTANT
Reliable energy

at competitive rates

All-in-one Bitcoin mining

on Profits in Real Time

Potential

JV property evaluation
WHAT WE DO
We are a full spectrum service provider. Our services include identifying locations in close proximity to cost-effective energy sources, building and managing scalable crypto mining facilities, and providing joint venture opportunities.
Our mission is to connect Bitcoin miners with Landowners that have land near underutilized power grids. Up to 50,000 TWh of energy sits idle every year - that's where we come in. Wattum Energy looks to enable the placement of Mining Facilities in close proximity to these wasted energy sources.
OUR PROCESS
Check for Local Power

Availability

Connect Site to the
Power Grid

Build Out Mining Facility or Install Containers

Identify Available
Property

Install & Maintain your
Bitcoin Miners
For
Investors
For
Landowners
For Energy
companies
Benefits of Investing in Crypto Mining
The crypto mining industry has been one of the fastest growing industries in the past decade, and continues to move forward at a brisk pace. Crypto mining allows investors to continuously generate an attractive ROI, even when excluding the residual value of mining equipment.
efficient
Cost-effective energy sources powering your mining facility
convenient
A hands-off experience where we take care of all the groundwork
hassle-free
Remote management without the need for 24/7 on-site personnel
Mediation of the power purchase agreement
1% - 3%
Mediation of land acquisition
5%
Management and hiring of sub-contractors
20%
Procurement of construction and electrical supplies
10% - 20%
Provision of Bitcoin mining hardware
5% - 10%
Consulting services (100 hours minimum retainer)
$350/hour
BENEFITS OF WATTUM ENERGY FOR LANDOWNERS
Create an opportunity for your land without any capital investment, with the potential of generating a highly attractive ROI.
efficient
Quick and cost-effective solution, bringing your buildout cost to the lowest $ per MW
convenient
Wattum's expertise will get you up and running in the shortest amount of time possible by helping you avoid unnecessary roadblocks
hassle-free
A low involvement business model that ensures no missed payments
BENEFITS OF WATTUM ENERGY FOR POWER COMPANIES
As one of the fastest growing industries of the last 10 years, crypto mining continues to move forward, generating new opportunities as it grows. Apart from better scalability of your energy demand, crypto mining allows investors to continuously generate a highly attractive ROI (up to 72%), even when excluding the residual value of mining equipment.
efficient
We install buildings or containers on the site.
convenient
We manage the rental process of the established capacity
hassle-free
We provide consulting and support during all stages.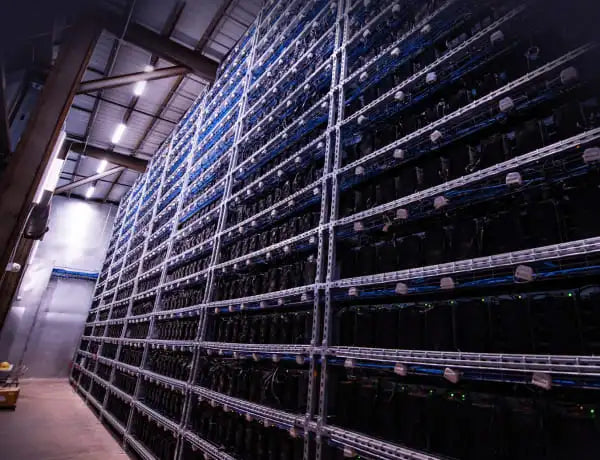 We provide our clients with competitive hosting rates and save you the headache of dealing with shipping and customs, allowing you to start your mining operation as soon as possible.
Wattum experts are able to provide custom solutions tailored to your needs; whether you're a multimillion dollar investment firm, an oil and gas company, or just a regular retailer looking for access to an industrial-scale mining operation, working with Wattum allows you to easily navigate this turbulent market. Working with us gives you access to the latest and greatest Bitcoin mining hardware available on the market today, ranging from various ASICs to our mobile mining containers.
CONTACT US TO LEARN MORE
Fill out your contact information and we'll get back to you as soon as we can.