Skip to product information
DESCRIPTION:The Wattum Crypto Mining Container is a mobile infrastructure solution that allows miners to operate without a building to host machines in. Containers are portable, allowing miners to capitalize on the most inexpensive power price regions. The Wattum Bitcoin Mining Container is a fully equipped and secure mobile mining unit, providing you extremely attractive ROI figures while being much more flexible than a traditional mining farm.
BUY NOW
Regular price
$105,000.00
Regular price
Sale price
$105,000.00
Unit price
per
Sale
Sold out
324 ASIC Devices

3.5 kW per ASIC

1.3MW

Total Capacity

294280

Cooling Power
View full details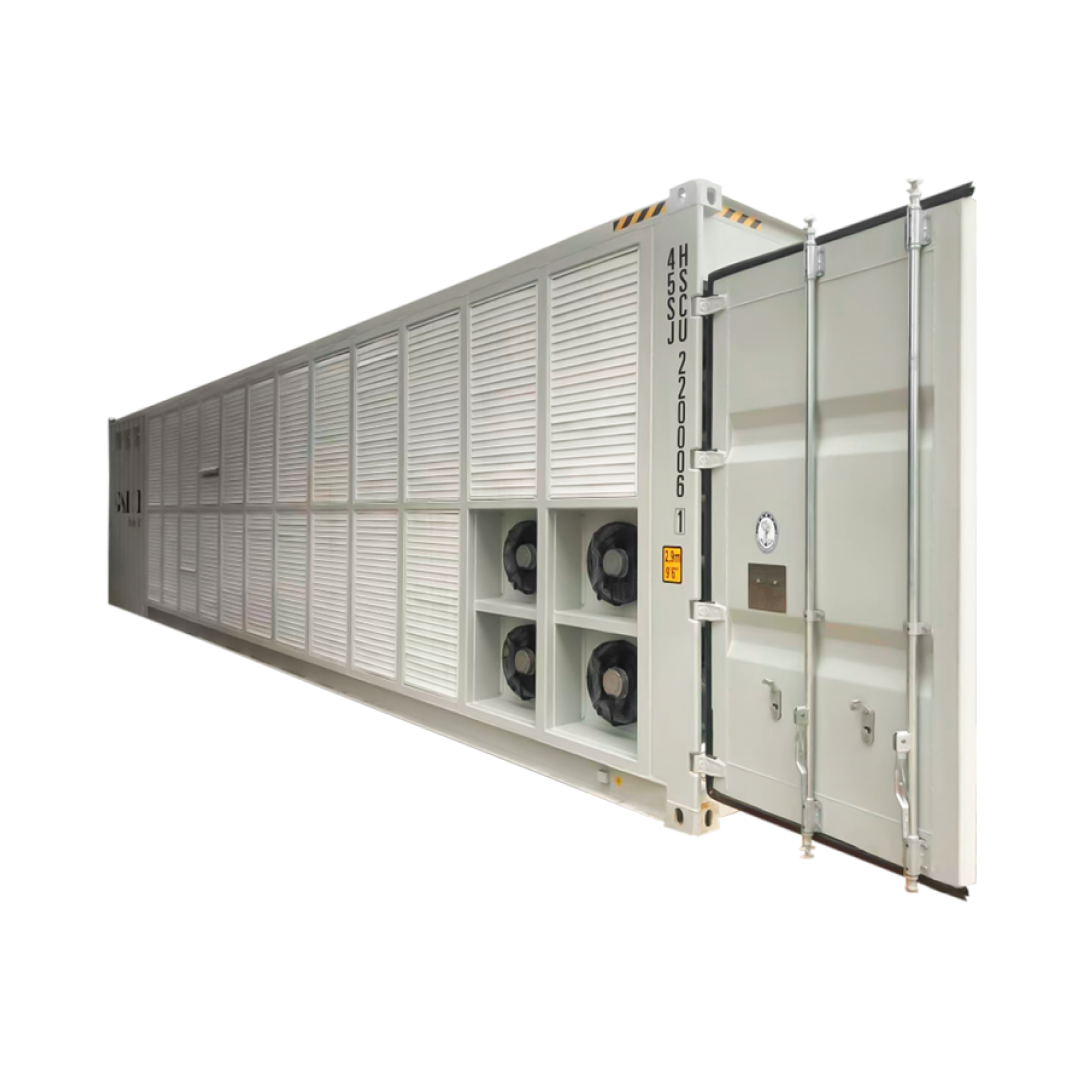 40-ft HQ cargo container
Total container capacity of 1.3 MW.
Has water wall for adiabatic process and more cfm for cooling
Wattum industrial mining container WC324 40' holds 324 ASIC units, with a 3.5 kW capacity each.
Operating conditions range from -13°F to +104°F.
Antminer S19; WhatsMiner M30S, M31S; Avalon 1166, 1246; Innosilicon
Meets the requirements of the safety certification UL/CSA
Wattum containers are Plug & Play
STAY UP TO DATE
Subscribe to receive regular inventory updates and be the first to know when the latest mining equipment is in stock or on its way.
GALLERY
Efficient and Affordable
SOLUTIONS

MADE FOR YOU
The 40-foot
Container
Wattum's largest mobile mining container can hold up to 340 ASICs with a total 1.4 MW capacity, measuring 40 feet in length and 8 feet in width.
WATTUM CONTAINER SPECIFICATIONS
40-ft container (new or used), pcs

1

Box weight

5 US ton (4500kg)

Box running weight

10 US ton (8500kg-9500kg)

Color

Factory default white

Number of Asic devices

324(3.5 kW each)

Safety Certification

UL/CSA certification through North America

Operational conditions

from -13°F to +104°F (-25~40℃)

Working Humidity

10%-90%RH

Maintenance

Remote/onsite

Cooling power, cfm

294280

Power Distribution Cabinet MMC, 21PB1018A

1

Power Distribution Cabinet Operating power

1300KW

Power Distribution Cabinet Voltage

380~415V

Power Distribution Cabinet Voltage Frequency

50/60Hz

Power Distribution Cabinet Feeder Cable, withstand voltage 600V or more

single-core, 600kcMil

Transformer Adaption

2500KVA transformer with 2 containers

Plastic Case Openings M6S1200E3, 1200A*2

1

Plastic Case Openings M6S400T3, 400A*6

3

Micro-break, B1N3D63, 63A

36

PDU, CSA Certification, 16A

14 holes

PDUs with one switch for easy maintenance

3 groups

PDU 3s80Xd1-2E12G connected to switch, PC

2 bits 10A high power

PDU 3s80Xd1-2E12G, connected to the mining machine

12-bit 16A high power

Power line, 6AWG

656 ft (200 m)

Distribution Cabinet Sound Isolation

Yes

Distribution Cabinet Frame and Cable

Yes

Distribution system power ark

2 sets

Main plastic case leakage circuit breaker, UI Certification

2

Auxiliary plastic case leakage circuit breaker UI Certification

36

Louver

4*7*0,2, 6 pcs (1330*2195*63mm)

HEAT MANAGEMENT AND COOLING SYSTEM

Fans Size

3.2*3.2*1.1' (1000*1000*350mm)

Fans diameter

35.4″ (900mm)

Fans Capacity, cfm

294280 cfm

Fans Noise decibels, db

<65db

Fans Motor

0.55kw; 380v 50hz; 1400rpm

Fans Blade

430 Krupp stainless steel

Fans Frame

Hot-dip galvanized material, 0.8mm thickness (Hot-dip galvanized material, 0.002ft thickness)

Fans Belt pulley

aluminum-magnesium alloy

Fans Bearing

Double-row bearing with special waterproof

Water curtain wall specifications

Size

4 pcs x 7*0,3*6 (2200mm*100mm*1900mm)

Air blower

16 pcs x 3*1*3 (1000mm*350mm*1000mm)

Rack

6 layers, totally 36 shelves x 6*1*7 (1900mm*400mm*2200mm )

Framework overall use Hot rolling

Yes

Framework overall use Cold rolling

Yes

Framework overall use Square tube seamless welding

Yes

Framework overall use outside plastic spraying

Yes

Framework overall use spray paint technology

Yes

Network Super Category 5 cable

432

24-port 100 Megabit Switch

9 sets

Mine box after power Plug & Play

Yes
WHY CHOOSE US?
Wattum is a complete mining solutions provider, offering equipment management, optimization, and security solutions both remotely and on-site. We are a one-stop service for all of your Bitcoin mining needs.
On-site Security
& Maintenance
Repair
Solutions
Transaction
Transparency
Technical
Support
Free
Consultations
Turnkey Mining Solutions
CONTACT US TO LEARN MORE
Fill out your contact information and we'll get back to you as soon as we can.